Welcome to Power Cross Ministries
The Mission Statement of Power Cross:
To spread the life-changing word of Christ into our community, reaching out to young men and their families through athletics, academic support, Christian discipleship and character building activities. To provide a "gang" of Christian brothers with whom to walk through life. To teach young men how to use the tools they have been blessed with to build and glorify the kingdom of God.


Jeff Storment grew up in a home with a father who struggled with drugs, alcohol, and anger. Often the effects were destructive and eventually lead to Jeff having a hole in his heart where a father's love should have been. Years later after Jeff was married (wife Natalie Moore) with a son of his own, he found himself traveling down the same path his father had taken. After experiencing some very difficult times, Jeff gave his life to the Lord and began to make some major changes. Jeff volunteered to coach his son's basketball team. Many of the players on the team were missing practice. Coach Jeff would make them run, but they were still missing practice time. The boys finally told him that it wasn't their fault they were missing practice. They explained that there was either no one at home to bring them, no money for gas, or their family didn't have a car. After a few practices, Jeff could see that many of these boys needed more than just a ride. It was then that Jeff felt God's calling for his life. Following God's direction Jeff and his wife founded the Power Cross Ministry.

Power Cross began as a small Bible study group consisting of the Storment's son T.J., and four of his friends. Each week there would be another boy waiting in the pick up line after school to see if he could come to Power Cross. Currently, Power Cross annually works with over 250 young men in Statesville, NC and has seen more than 500 young men take part in the program. In 2017, Power Cross expanded the areas their ministry serves and opened a second site in Salisbury, NC. They hope to have three sites by 2020.
---
Check out the latest videos!
Videos
---
Support Power Cross
---
Get Involved
Look to volunteer or register for our upcoming events.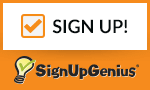 ---
Check out our Daily Schedule and Upcoming Events
---
---
Follow Us on Social Media